Welcome to the new heart of Washington, D.C.
Activities & Attractions
At Salamander DC, we redefine elegance. Poised gracefully between The National Mall and The
Wharf, our oasis of urban sophistication awaits your discovery. The hotel is steps away from
cherished national monuments, a testament to your proximity to history. Home to the
renowned Salamander Spa, you will find a sanctuary of rejuvenation where time slows down,
and tranquility embraces you. Whether your day is filled with exploration or meetings of
importance, a refreshing dip in our indoor pool will revitalize your spirit. For those who seek to
uncover the city's gems at their own pace, our cruiser bikes and Gem Car stand ready to escort
you on a Salamander-style journey through the vibrant district.
Filter
All
Area Attractions
Hotel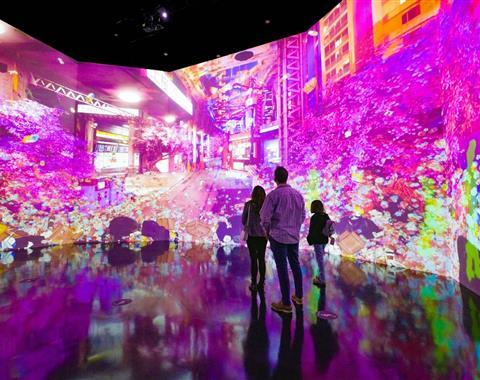 Artechouse
At the crossroads of art, science and technology, ARTECHOUSE is pioneering the creation and curation of innovative art forms that redefine audience participation.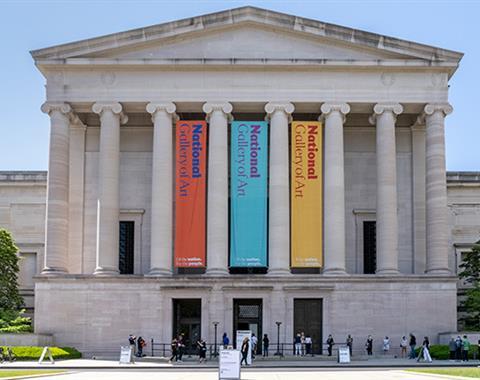 National Gallery of Art
The National Gallery of Art and its Sculpture Garden, located on the National Mall between Third and Ninth Streets at Constitution Avenue, NW, are open daily from 10:00 a.m. to 5:00 p.m. With over 3,000 works on view and places to learn, unwind, and recharge, the National Gallery offers an unforgettable experience.  Admission is free.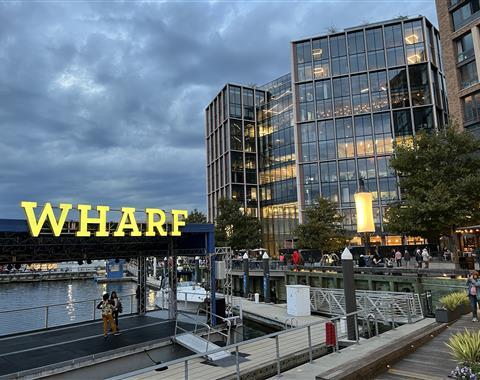 The Wharf DC
Within walking distance, The Wharf reestablished Washington, DC, as a waterfront city and destination. This remarkable, mile-long stretch along the Potomac River comes to life with restaurants, retailers, residences, and businesses—all complemented by monumental views and a vibrant culture.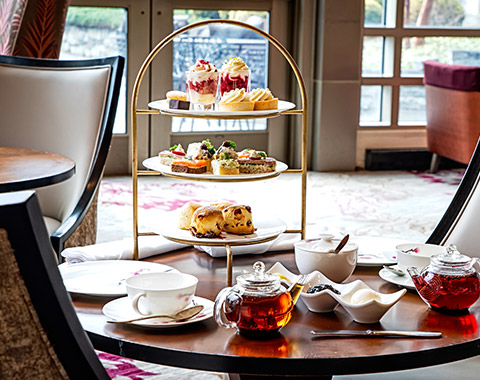 Traditional Afternoon Tea
Saturday & Sunday Seatings at 1:00 PM & 3:30 PM
Reservations required.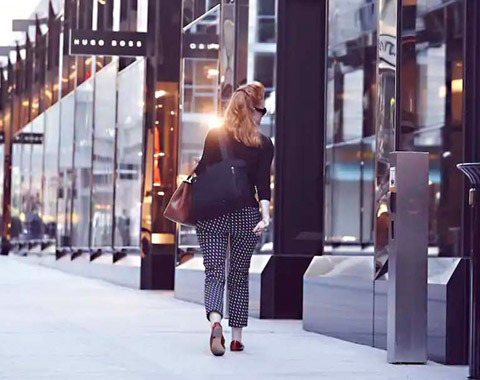 Shopping
Shop like locals in the Shaw and Penn Quarter neighbourhoods where local boutiques and contemporary brands lie side by side with recognizable names. At CityCenterDC luxury brands such as Dior, Louis Vuitton, Hermes, and Morgenthal Frederics are well represented.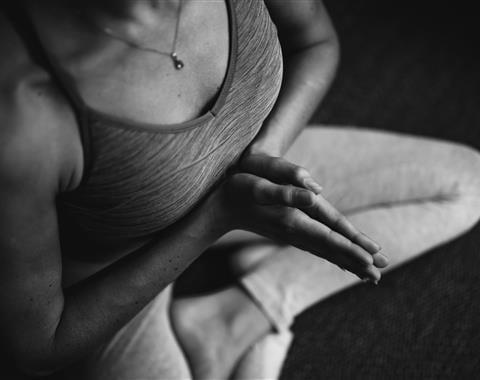 Yoga & Meditation Classes
Restore and renew with a private yoga or meditation class at Salamander Spa. Classes available upon request, with advance booking required. For further information, please contact the Spa at 202.787.6100.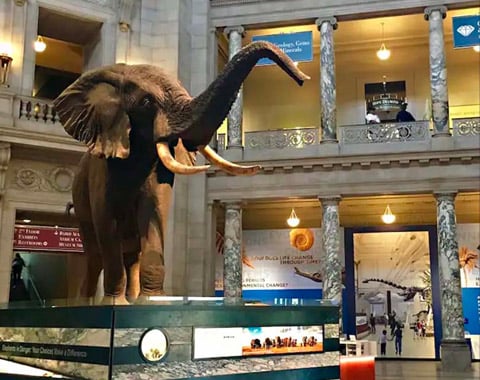 Culture
Washington, DC is in a class of its own when it comes to museums, many of which are free to enter. The Smithsonian Institute has 19 museums (and millions more artefacts in storage) including the must-see National Museum of American History and National Air and Space Museum. As well as the renowned National Museum of Natural History there is Sant Ocean Hall and the David H. Koch Hall of Human Origins. Or visit the newly refurbished Renwick Gallery and Sackler | Freer Galleries. The widely acclaimed and important National Museum of African-American History and Culture continues to draw big crowds over a year after its opening.
National Museum of Natural History
Visit the National Museum of Natural History just steps away from Salamander Washington DC.
The Anthem
See a show at the brand new Anthem music venue at the revitalized District Wharf.
National Museum of African American History and Culture
Take time to visit the many museums nearby, like National Museum of African American History and Culture.
Museum of the Bible
In 2017, the Museum of the Bible became the newest museum to dot the D.C. skyline.
Salamander Gem Car
Located at the hotel's entrance, the Salamander Gem Car is available daily for complimentary drop-off service to the National Mall area, up to Constitution Avenue as well as the Wharf DC. Service is available daily from 10:00 a.m. - 8:00 p.m. For additional information, please contact our Guest Services Team.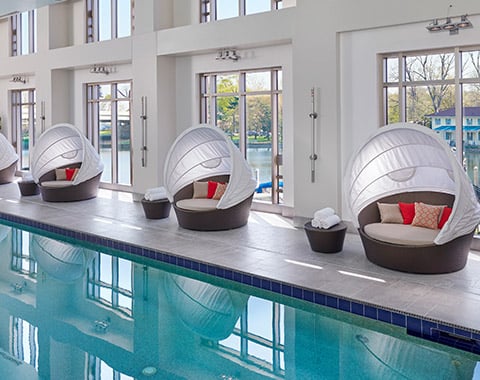 Indoor Pool
Take a refreshing dip or enjoy a relaxing moment poolside in our cozy lounge chairs. Located on the Spa level, our indoor pool is open daily for hotel guests. Open Daily | 9:00 a.m. - 7:30 p.m.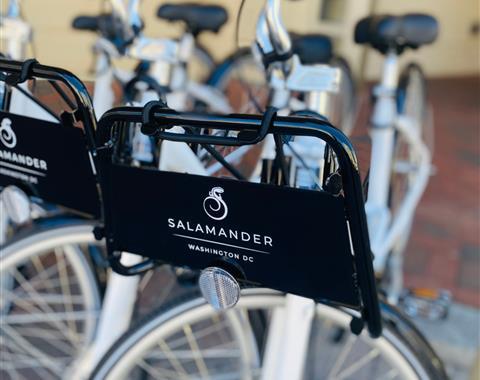 Cruiser Bikes
Sightsee, explore and cruise the nation's capital in Salamander style. Cruiser bikes are available daily for guest use. Please contact our concierge team for further information, and to reserve your bike. Service Daily | 10:00 a.m. - 8:00 p.m.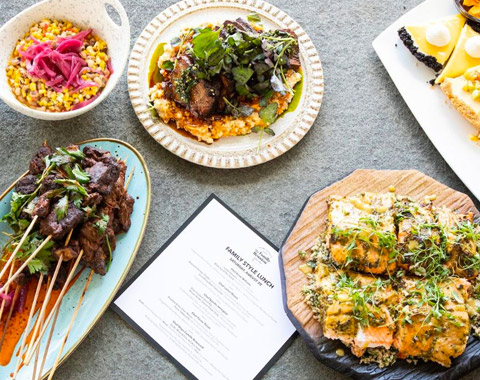 A Taste of the Family Reunion
The Family Reunion, an immersive experience celebrating diversity in the hospitality community, is presented by Chef and Author Kwame Onwuachi in collaboration with Sheila Johnson's Salamander Collection. Each August in Middleburg, Virginia, the multi-day event crosses culinary boundaries and combines thought-provoking panel discussions, topical cooking demonstrations, inspiring recreational activities and daily "family" meals where attendees and celebrity participants can interact.