Chef Kwame Onwuachi to Launch New Restaurant at Salamander Washington DC
Chef Kwame Onwuachi is returning to the nation's capital to open a restaurant at Salamander Washington DC. In partnership with Sheila Johnson's Salamander Collection, the acclaimed chef will create a bold new dining destination in the new heart of DC
Located along the capital's Southwest waterfront, the new restaurant will undergo a vibrant re-design. The fresh and imaginative new concept will be unveiled in 2024.
"The time is right to return to DC, and I can't think of a more appropriate location to open a new restaurant that speaks to the character and lineage of DC than at this storied Salamander property. As a child, I spent summers in DC with my grandfather, a professor of pan African studies at Howard University, who shared his passion for the city with me. I fell in love and can't wait to return." - KWAME ONWUACHI
ABOUT CHEF KWAME ONWUACHI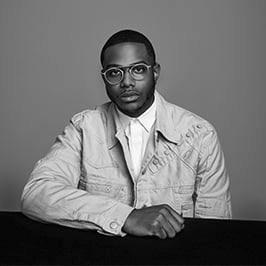 Onwuachi, who currently owns Tatiana in New York City, has penned multiple books like his successful memoir Notes from a Young Black Chef and the bestselling cookbook My America: Recipes from a Young Black Chef. He has also been a contestant and a judge on Bravo's Top Chef. In 2019, he was acclaimed by Esquire as its Chef of the Year, recognized by Food & Wine as one of its Best New Chefs, and named by the James Beard Foundation as "Rising Star Chef of the Year." Tatiana has already been hailed as the city's best restaurant by the New York Times and received multiple stellar reviews.
Be the first to receive restaurant updates as they become available: